Back to Events
2023 Upper Peninsula ATTENDEE (Operator) Reg, Oct 17-19, 2023, Marquette
Tuesday, October 17, 2023
at
1:00 PM (EDT)
to Thursday, October 19, 2023 at 12:00 PM (EDT)
Event Details
BEFORE YOU REGISTER ANYONE FOR THIS CLASS:
If you get mail with YOUR name on it, you are in the database so DO NOT ADD yourself or create a new account. Call the office at 517-657-2601 to get your email added so you can register online.
Lodging: Ramada Marquette phone number is (906) 629-6887 ask for the Michigan Rural Water rate--$119 plus tax and fees. Make your reservation no later than October 1 for secure that rate.

Registration/Payment Options:
Email form to: membersvcs@mrwa.net
Mail: MRWA, 2127 University Park Dr Ste 340, Okemos MI 48864
Payment/Cancellation Policy: Payment is expected prior to conference. No refunds will be granted after October 6, 2023 but substitutions are welcome.
AGENDA (CECs approved by EGLE)
Times are EST
Tuesday October 17, 2023

CECs

1.00pm - 4.30pm

Water & Wastewater Bacterial Sampling Procedures

0.3 WT & WWT

Wednesday October 18, 2023

8.00am - 3.00pm

Registration

8.00am

Continental Coffee

8:45am

Welcome

9.00am -10.00am

Water Distribution System Pressure & Temperature monitoring, Clow Valve

0.1 W T

9.00am -10.00am

Trenchless Technology, Source 1

0.1 WT & WWT

10.00am -10.15am

Break

10.15am -11.15am

EGLE Wastewater & Water Updates

0.1 WT & WWT

11.15am -11.30am

BREAK

11.30am -12.30pm

Lead and Copper Guidance and Rule Update, EGLE

0.1 WT

11.30am -12.30pm

Water and Wastewater Record Keeping, MRWA

0.1 WT & 0.1 WWM

12:30pm – 1:30pm

Lunch

1.30pm - 2.30pm

Lead & copper monitoring, sampling site selection, and plans, EGLE

0.1 WT

1.30pm - 2.30pm

MiEnviro: Basic User Techniques and Tricks, MRWA

0.1 WWM

2.30pm -2.45pm

Break

2.45pm - 3.45pm

Optimize Pump Station Management with Web-Based Remote Monitoring & Control, William Reid

0.1 WT & WWT

2.45pm - 3.45pm

Maintaining Blower Filtration for Reliability, Efficiency, and Value, Endustrafilters

0.1 WWT

3.45pm - 5.30pm

Social Hour and Vender Area Open

Thursday October 19, 2023

8.00am - 9.00am

Continental Coffee

9.00am - 9.55am

MISS DIG Updates

0.1 WT & WWO

10am – 10:55am

Fire Hydrant Maintenance, MRWA

0.1 WT

10am – 10:55am

The Torch Lake Sewer Authority Lagoon Expansion, U.P. Engineers and Architects

0.1 WWT

11am – 11:55am

EGLE Operator Training and Certification Unit Updates

0.1 WT

11am – 11:55am

Lagoon Operations, MRWA

0.1 WWT

Noon

Wrap Up, Raffles and Adjourn
Download Agenda
For More Information: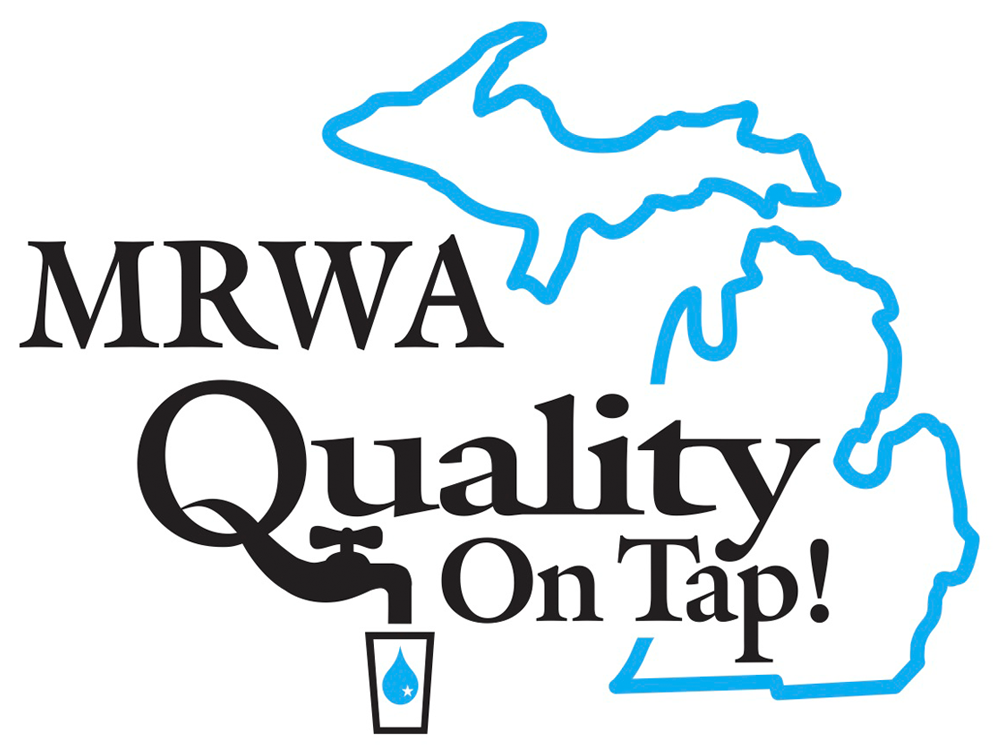 2127 University Park Drive, Suite 340
Okemos, MI 48864
517.657.2601